Testimony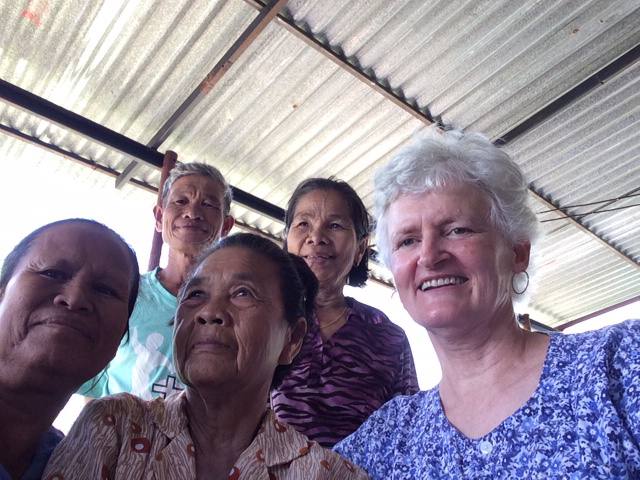 My name is Malee (not real name), I'm 57 years old and come from a village in T. Sai Moon, A. Pibun Mungsaharn, Ubon Province, Thailand. I am married with 2 grown children and I work as a cleaner. I have been a Christian for 24 years.
I came to know about Living Waters Ubon ministry (LWU) 7 years ago. I have attended many of their courses in Ubon. This includes: Cross Current group 6 times; 20 week Living Waters Program 3 times, and 1 five day training.
I came to the ministry as I needed help. I have a lot of pain from my abusive marriage. My husband has abused me emotionally and verbally for many years, during which time he also committed adultery,even though we were still living together. I had suppressed a lot of pain in my heart, and did not know where to go for help. I had become very quiet, did not smile much and became afraid of men.
The various LWU groups have helped me a lot. My relationship with God has deepened. I have greater inner freedom and understand myself better. For a very long time I felt like I was wearing a false mask, trying to look good on the outside, when all the time, I really was not happy. My church could not help me. I felt that I could not share about my pain, or my own sin with them. So I tried hard to present myself as someone who had it all together. I felt deep inside that things would never change.
Through LWU ministry, my life has changed a lot. I have received much help from Jesus. I'm aware that healing is a process, but that process has begun now. It's like my heart has been unlocked, freed. I have learned to confess my sin to another safe person, and to receive the washing and cleansing from Jesus. I have learned that I need to have boundaries with other people in order not to get too attached to them; whether they are leaders, friends or whoever. I'm learning not to let my heart stray in the wrong way. I have more peace now, and really enjoy my garden and being with nature. I live simply and try to focus on Jesus.
I wish to continue attending LWU groups to receive more healing and in order to have a safe place to confess my sins. I encourage other people to attend LWU groups. I also have told my extended family about it, as many of them also bear a lot of pain. I want to let people know that there is help and hope for them in Jesus. Before, I always tried to solve my problems myself, but I was too broken and hurting to do it.
To conclude for you, it was as if I was in the ICU, but after receiving some medicine and care, I am out of the ICU now and slowly getting stronger. Thank You Jesus. 2 Corinthians 3:2-5